Challa Station ... since 1888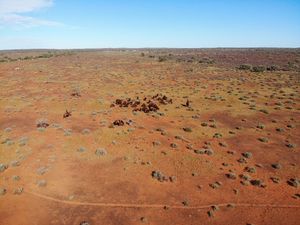 Challa Station sits in the heart of the Southern Rangelands of Western Australia. It is a 200 000 hectare beef cattle enterprise that also runs a Human Induced Regeneration Carbon Project. It has been in the Dowden family since 1888 and the current operators are Ashley and Debbie Dowden. 
Challa was once a merino sheep station and it has recently converted to beef. Santa Gertrudis cattle are breed of choice at Challa, and they are handled using stress-free stockmanship. Ashley and Debbie believe in conservatively stocking the property and they have a strong focus on environmental conservation and resilience. 
This website contains information about both Challa Station and the Challa Station Morgans. 
Preserving Badimaya Language
Our son, Michael, is working hard to preserve the local Badimaya language which is almost extinct.  In these videos, he is retelling stories originally told by Joe Benjamin.