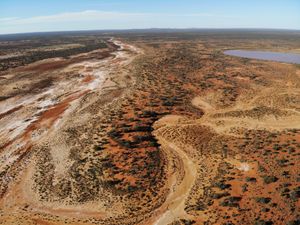 Challa Station is a fifth generation, family-owned cattle property in the Southern Rangelands of Western Australia. We are committed to growing happy, healthy cattle sustainably. 
We run about 1000 breeders and followers, and through the purchase of good Santa Gertrudis bulls we are developing a nice line of red, polled cattle that are well adapted to life in the Southern Rangelands.  
All of these videos feature water in some way or another. Water is the lifeline of this country and rehydrating the country is a big priority for us. 
We work really hard and our big priority is keeping water up to our animals. You'll see some of this work in these videos. 
Don't miss the gorgeous video taken from horseback when we let our heifers go after two weeks of intensive training.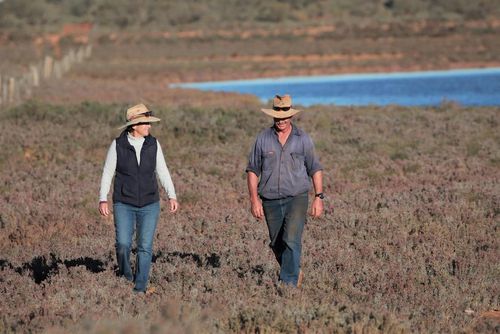 deb and ash explain why their hir carbon project is so good for the country
Windmill maintenance is crucial. The windmills not only provide water for our animals, they also create biodiversity hot spots. Hundreds of birds as well as many native animals rely on the water we pump from underground. 
Every year we carefully train our weaner heifers. They are worked through the yards by people on horseback and on foot, then tailed out for 5 days in the paddock where they are going to live. After being confined for up to a month, these heifers are absolutely delighted to be finally let free.